Located in Katsushika, Tokyo, Japan is Shibamata Hachiman Shrine.
While not the largest shrine in Katsushika, Japan, there is something special about Shibamata Hachiman Shrine.  The original shrine was reportedly to have been built on top of an ancient tomb of the Shibamata village according to documents from the Edo period.
A 98 ft. (30 meters) circular mound was found and it dates from the 6th to 7th century.
While the age of the Shibamata Hachiman Shrine is unknown, what is known is that it sits on an ancient tomb.
According to historical documents, the shrine is mentioned as part of Shibamata Village, known as Shimamurisato was found in the Shosoin documents dated back in the year 721 and it is mentioned that a main hall was build on an ancient tomb.
The shrine was rebuilt or restored in 1633 but the current shrine was rebuilt in May 1943.
One will see this Shibamata Hachiman Shrine gates which lead up to the Shibamata Hachiman Shrine Worship Hall.
Right next to the shrine is a brown building known as Kaguraden and to the right and rear of the house (in gold) is the Shibamata Hachiman Shrine office.
Another smaller brown building with two guardians is the setsumatsusha,
And to the rear, one will see a black sphere where the Shibamata Mound is located.  In 1965, the mound was filled with human bones from an ancient tomb and the findings in the mound are dated back to the second half of the sixth century (late Kofun period) and a stone chamber was found.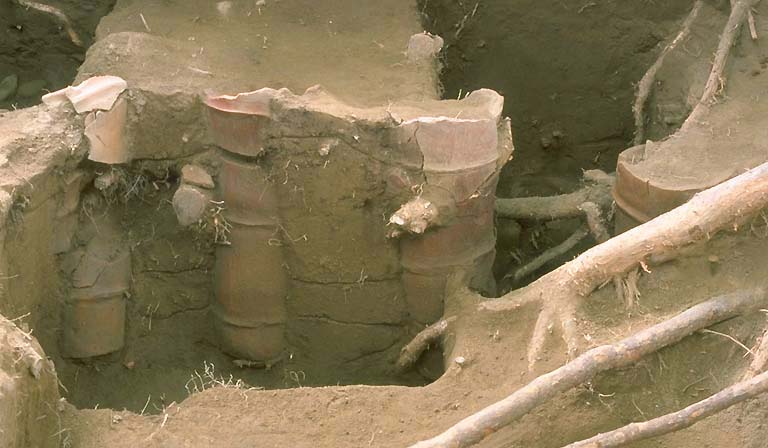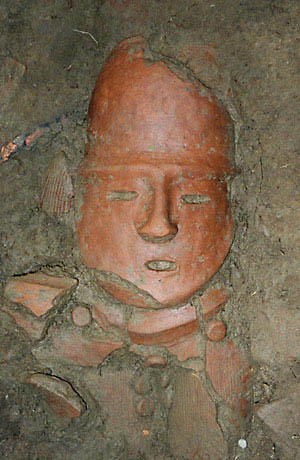 Also found was a cylindrical clay image, iron swords, a hardness and a clay statue.
But there is probably so much more hidden underneath the shrine area.  And while excavation still continues, there is no doubt that this small shrine holds many secrets.
And for those visiting Shibamata, with so many different spots worth visiting, the Shibamata Hachiman Shrine is worth checking out!
---
---