For those who want to explore aquariums in Japan or are looking for inexpensive ways to entertain the family while in Tokyo, Tokyo Sea Life Park is definitely worth your time.
The Tokyo Sea Life Park is located at Kasai Rinkai Park and is operated by the Tokyo Metropolitan Government.
Opened in 1989, the aquarium was designed by architect Yosio Taniguchi and is the most popular aquarium in Eastern Japan.  And it's an aquarium that has a goal which is to reproduce aquatic habitats in Tokyo and the location has a huge donut-shaped tank (2,200t) where bluefin tunas swim around freely.
This first blog post will deal with the structure and costs of the aquarium, part two I will give my thoughts and opinions of the aquarium.
The structure looks immense from afar, but once you get inside, it's when you go underground that you see what the aquarium has to offer.
The aquarium opens at 9:30 a.m. through 5:00 p.m. (closed every Wednesday) and is closed on Dec. 29th through January 1st.
Admission is Y700 for adults and Y350 for Seniors (65+), Y250 for students (13-15) and children (0-12) get in for free.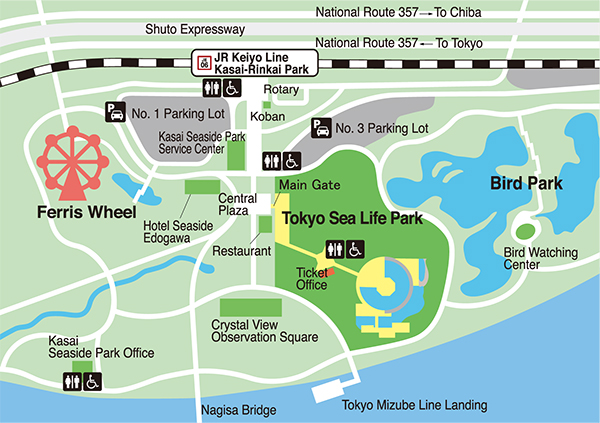 There are no free parking lots to Tokyo Sea Life Park, so expect to pay toll if you want to park nearby.  But really, best way to get there is via train.  It is also quite of a walk, so be prepared to walk a bit to get to the location.
While aesthetics for this aquarium looks very good, in my next blog post, I will share my thoughts about the aquarium.
---
---