Located in Minamioi, Shinagawa is the commercial complex known as Omori Bellport.
Built in 1996, the 18-floor building is the official headquarters for Isuzu Motors and the name is derived from the bell of Isuzu.
The complex is known for its lavish interior and inside one can find restaurants, office spaces and also event spaces.
Also, included inside the building is where Hitachi, Panaspnic Electronics, Bausch & Lomb Japan.  While near the South Exit Plaza is where the Omori American Mura (Village) and Flea Market is held.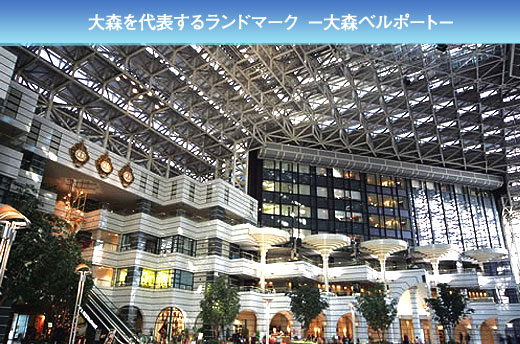 Located in the business neighborhood not far from Omori Station and Shinagawa Aquarium, Omori Bellport is amazing in the fact that outside, you see a regular office building but inside, it's like a village within an office building.  You would never guess it from looking outside but this building is huge and the interior is incredible.
And the place is great for the various restaurants inside.  So, for those who have businesses nearby (which there are many), the Omori Bellport is a casual place to visit before going to the aquarium or before going to Omori Station.
If you are in Minamioi, Shinagawa, definitely give Omori Bellport a visit!
For more interior shots, please visit Sabo's website here.
---
---